Bag toppers. The latest addition to the packaging on Packly. A sort of shaped cardboard, with the possibility of a euro-hole, available in different shapes. Ideal for packaging pasta, sweets, stationery, accessories, and much more.
Bag toppers are the novelty of Packly's summer. Although many are on their way to their long-awaited holidays in August, the Packly team knows no rest.
We are indeed pleased to announce a new product launch. Essential and versatile bag toppers are finally available on our platform. We could define them as shaped sleeves suitable for closing sacks. Their edges can be square or rounded. As the Italian name suggests, we also have an oval variant, similar to a horse's saddle. All versions can feature a euro-hole, as for the hanging boxes.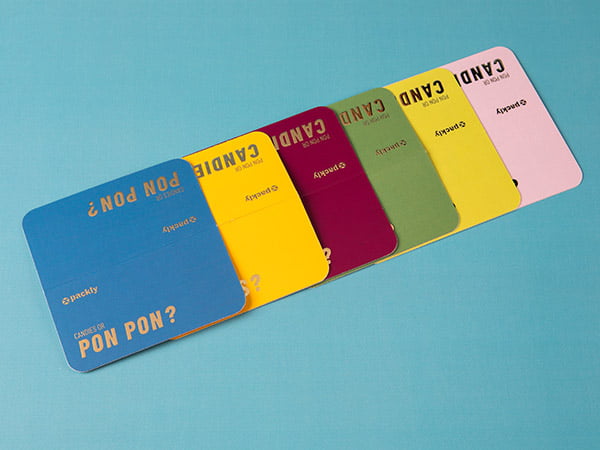 The most frequent uses of the bag toppers
The packages that most frequently come along with bag toppers contain pasta. The transparent bag enhances the product at its best, while details such as the manufacturer's logo, the product line, and the cooking minutes appear on the cardboard part.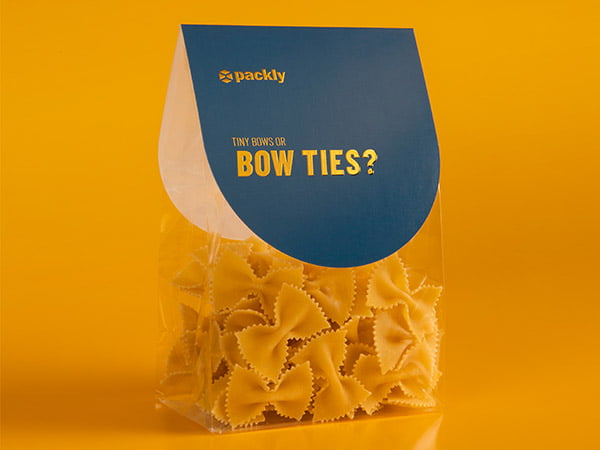 The bag toppers are also perfect for bonbons and sweets to hang with the euro-hole or to sit on the shelf or display.
It's not just about food, though. You can also pack electronic accessories such as cell phone covers, cables, earphones, etc. The most practical aspect is you can make the product visible and recognizable. The topper, instead, can include technical specifications, compatibility, and other essential information.
The availability of special finishes
As with all Packly products, you can also choose the preferred support, embellishing it with finishes such as gold or silver foil or spot varnish. We recommend this type of treatment for positioning premium products. In all variants, however, the bag topper is also a substitute for the classic labels.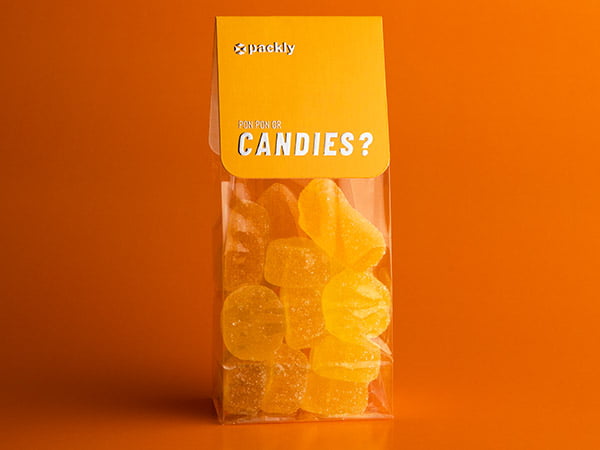 Conclusions
Are bag toppers the solution for your packaging needs? Welcome to Packly. Design a prototype from our selection of basic models. Then, you can customize it at will and request even small runs with no minimum order!