Regular and roll end tuck top box, new gable top box without handle and inserts. Packly is proud to present the new formats to make your packaging more functional and attractive.
Regular and roll end tuck top box, new gable top box without handle and inserts. In this torrid summer of 2020 we at Packly have not (yet) gone on vacation, instead we are launching some interesting new formats to make your packaging even more functional and enticing. Let's see what the new products are and how to exploit their potential.
Roll end tuck top box
As the word itself says, the roll end tuck top box is like a jewel case jealously guarding the product, fragile or not, and gradually revealing its precious content. Ideal for e-commerce, the box can contain technological devices, cosmetic and beauty sets, clothing or food products. Customization in its looks and size, as usual, it is already available to adapt to the most creative ideas and to the most varied uses.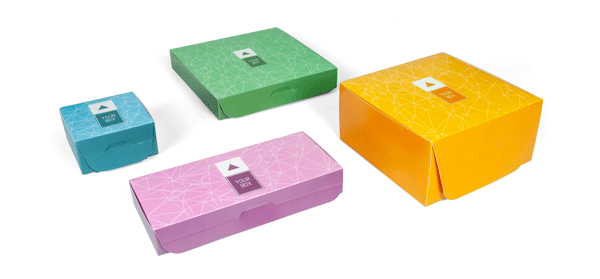 Top box with handle
A sort of small suitcase with a practical handle that opens like a book, as well as the two side wings, here is the top box. Our sweet tooth immediately thinks of a cake or some other delicacy to put in it. It is certainly a possibility, but the box can also contain a make-up set, a t-shirt, a clutch bag or, why not, a toy for children. The only limit is your imagination in creating the graphics, there are – as usual – no minimum order quantities.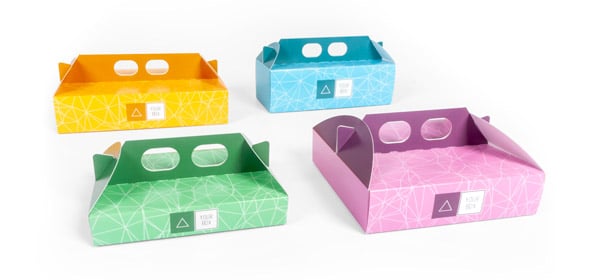 Gable top box without handle
The gable top box, versatile and multipurpose, has long been part of the Packly catalog. In response to your different needs of use, we have decided to create a version without a handle with a crash lock bottom, because portability is not required for all products and you may want to take advantage of the full height of the box, to pack painter's brushes, just to give a suggestion.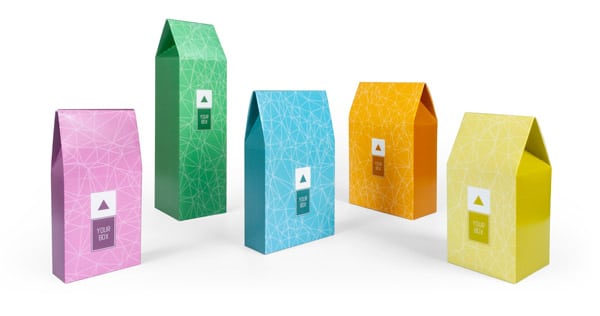 Inserts
The packaging does not consist only of an external box, but includes everything needed to immobilize and protect the product at best or to maximize the available space. That's why Packly has thought of two very practical inserts. The separator, which splits the space equally and divides the two components of a product, for example a smartphone and its charger. Maybe complementary articles have different shapes and dimensions. Here are some cutouts customized in shape and size. Imagine a skin moisturizer in a circular-shaped package sided with an anti-wrinkle serum in a quadrangular bottle, for example.


Conclusions
Did you need an innovative and versatile packaging solution to launch a product and it so happens that you just found it? Create a customized prototype right now, experiment with the different solutions to package and present your articles. Packly will take care of the rest!