On the 31th of May, Giuseppe Prioriello (Founder & CEO Packly) had the pleasure to talk about web-to-pack and Packly at Benelux Online Print Event powered by VIGC and Canon. A unique international event entirely dedicated to trends and insights of online print.
Many industry experts and international speakers gathered in an exceptional location, the Atomium of Brussels, to share their experiences and knowledges with all the attendees. A perfect networking occasion to meet leading members of the online print, and many other specialists.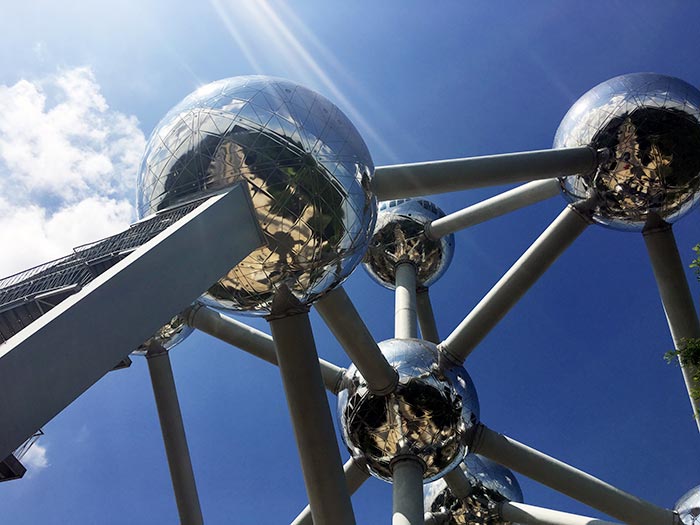 In addition to Packly, exponents of Formara, Four Pees, Google Belgium, Simian, Zipcon and other international speakers followed one another on the Atomium stage to tell their real experience in the online print and to testify to its huge growth potential.
In fact, this year, besides the typical trend analysis, each guest shared his story. Emblematic international cases that lead the public's attention to old and new online opportunities.
What has emerged is surely that the road to digitization of SMEs is still long. For example, Lionel Soccal, industry manager on Retail Google Belgium, reported that in Belgium only 41% of the SME retail shops are online, the others does not even have a website. Web presence, according to Soccal, is essential for offline sales.
At the same time, other speakers told about companies that anticipated the times and promptly accepted the online challenge achieving their success.
In this context, Giuseppe told the story of Packly and talked about the potential of the online business in the paper industry. A daring adventure that led to the birth of an online application for the creation of custom packagings printed starting from 1 single box. A web-to-pack service unique in its kind, which includes, in addition to the automatic dieline generator, the possibility to view a 3D box model with personalised artwork and send it to anyone through a specific sharing link.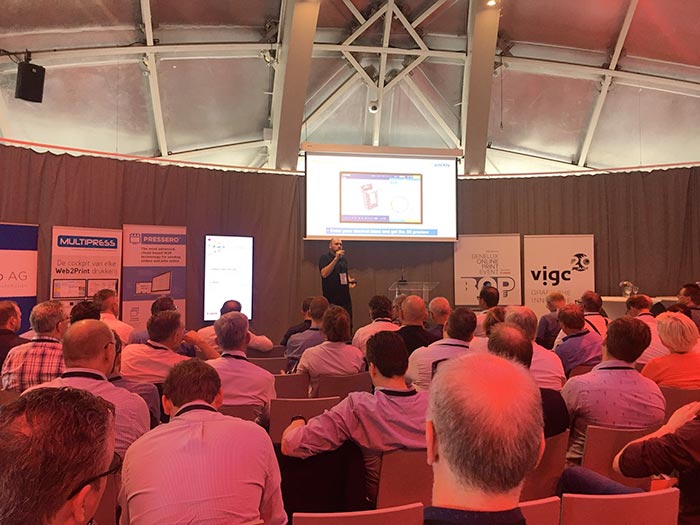 Wouter Haan, owner of Simian, also confirmed the huge growth potential offered by online print. From May 2016 to May 2018 his company grew from 65 to 125 employees and from 500 to 1500 orders per day.
The keynote speaker, Bernd Zipper, clarified that the online print market is still open, even if the big players want everyone to believe that it is not so, and it is ready to include newcomers with the right niche products or strong local players. The testimonies collected during the event are a great examples.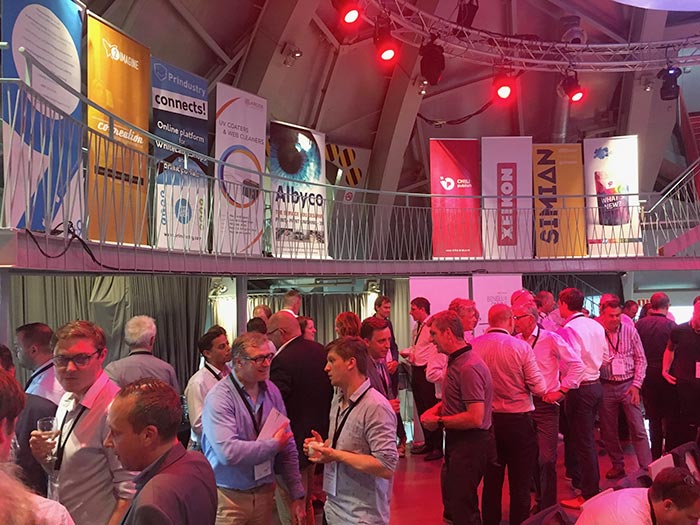 To have an idea about the general impressions on Packly and on BOPE, have a look at the following articles:
Blokboek.net: Constante groei online drukkers
Printmedianieuws.nl: Benelux Online Print Event: online groei en stenen
Grafischnieuws.be: Benelux Online Print Event: groeiperspectieven online blijven onaangetast
Jumpline.be: BROEIERIGE BOPE
VIGC.be: Benelux Online Print Event 2018, het verslag