Pillow box. Packly presents an important product launch. The new format is versatile, elegant and resistant. We recommend this model for accessories, clothing, lingerie and jewelry.
The Packly team presents a new, functional model for all your packaging needs: the pillow box.
As always, we value and deliver upon feedback from our customers. The pillow box is a model you requested for special projects. Some customers also enquired about it at the recent Cosmopack / Cosmoprof. Our technical team got to work right away. We have therefore just added this format to the already extensive library available on our platform.
In typical Packly style, the pillow box is 100% customizable with personalized sizes up to a tenth of a millimeter. Plus, you can add special features and get the shareable 3D preview in minutes. But let's review the possible uses for this type of packaging.
Clothing and accessories
In the example we present below, the pillow box could contain a tie or some original socks. Let's not forget that you can also make the package tailored to the recipient, with embossed initials for example. By doing so, the box becomes an integral part of the gift, enhancing its value.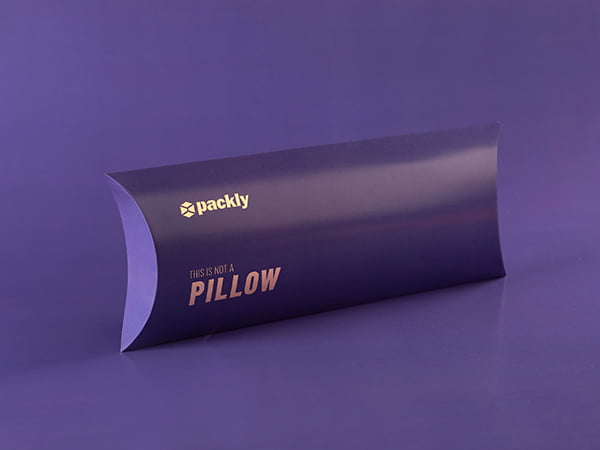 Handcrafted jewelry or personal care products
This pillow box could contain a necklace, a ring, or perhaps a scented bar of soap. The refined layout and sturdiness make it suitable for objects that are associated with aesthetics and beauty. If you want you can add a ribbon, as Tiffany does, but it is not strictly necessary.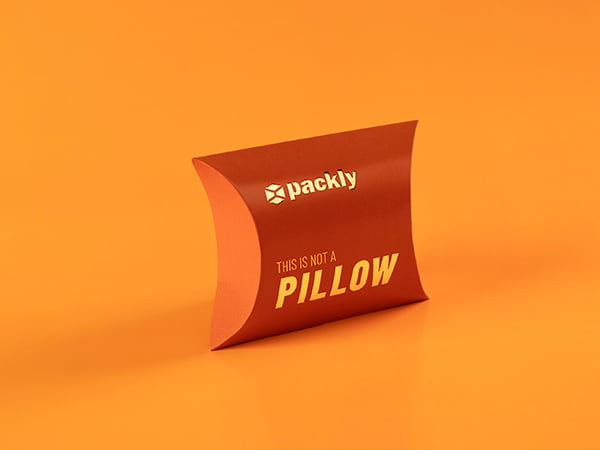 Pillow box for lingerie or small bon bons
We wrap this up with a small, pretty and classy color sample. The powder pink might suggest that there is some fine lingerie inside the package, perhaps a lace bralette. But let's not limit our imagination. We like to believe that the package could also contain small bonbons or individually wrapped macaroons. Besides a fine taste, we also have a sweet tooth!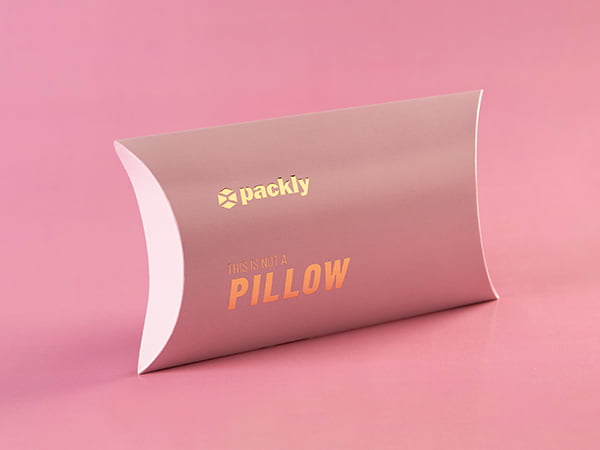 Conclusions
Is the pillow box just the gem you were missing for the ideal packaging? Don't waste your time. Create a prototype. You can add golden foil, a pattern, any customization in the desired sizing and quantities. We'll take care of printing and delivery, if you wish, with real-time quotes.