"Do you already know our service? No, but you are amazing! Keep it up!". This is the spur-of-the-moment summary of the Packly Cosmopack 2017 experience.
Young and with a great desire to grow, we pull on visitors heartstrings thanks to a mix of winning ingredients: no minimum order, high quality print even for single pack, convenient prices, global coverage and high professionalism amazed our booth guests.
We received many compliments and lots of tips: to some people we are unique or very cool, to someone we are still halfway to the real success we can achieve. Cosmopack 2017 was our great occasion to introduce our service and get people feedbacks. The visitors enjoyed our explanations and talks encouraging us and giving useful tips to keep on growing…as we already are and pointing to the stars. We came back home strongly motivated and proud of the contribution we are giving to packaging design with our innovative platform.
Our customers and all the people who got the chance to touch our products experienced the high-quality print of our packaging and how passionate we are. From attention to our die-cut templates, passing through the paperboard materials we choose and use (among the best ones on the market), up to the print quality: our enthusiasm and passion shine through all these aspects and allow us to get constantly better at what we do.
Moreover, we had the pleasure to meet one of our customers, Francesca Pascucci, who exihibited her custom packaging realised on Packly during Cosmoprof with a great satisfaction…to her and to us!
We're looking for as many chances to stand out as possible, far and wide, and our customers are the first testimonials of our service, and trustworthy as well…we hope we'll grow more and more, help us spreading the word 🙂
Have a look at our tradeshow pics!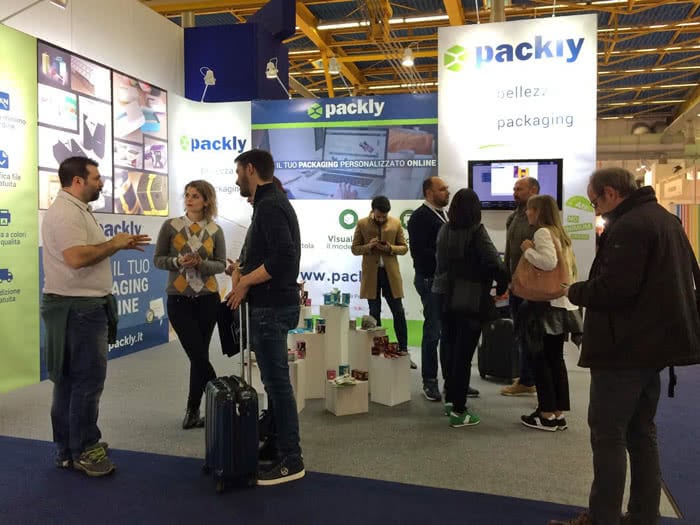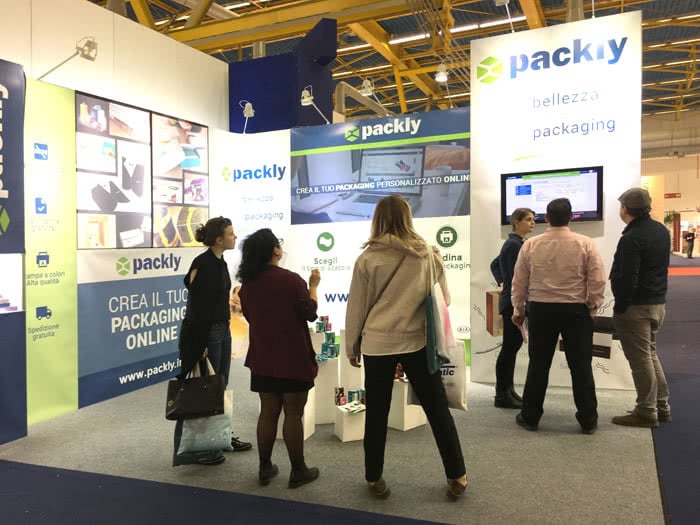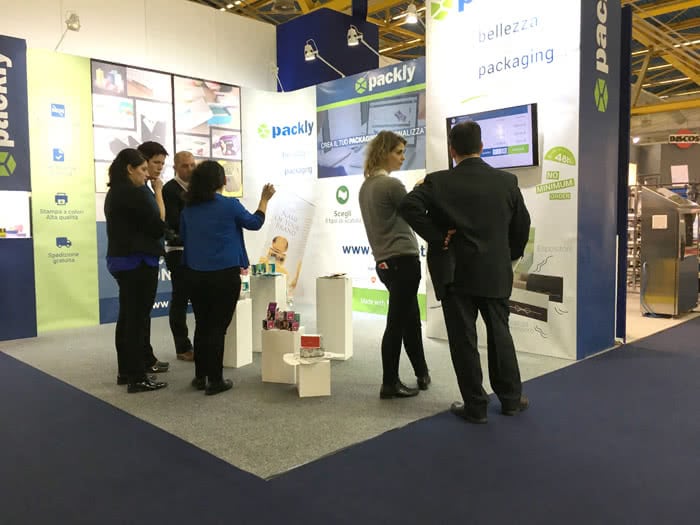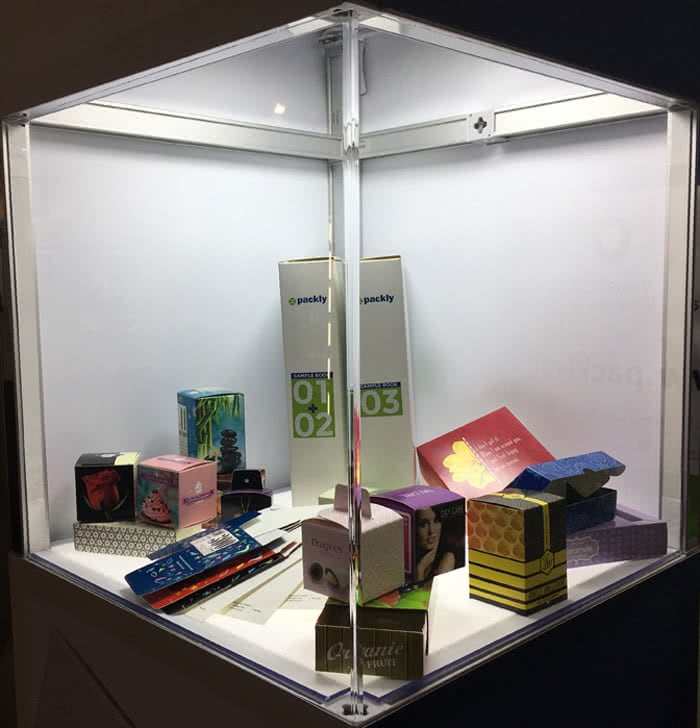 The boxes of our Happy Customer Francesca.