The counter display box is a must-have for those who need to showcase their product immediately. Versatile in several areas, the new Packly's counter display box is the solution you can no longer go without!
The dictionary defines a counter display box as: "the shelf for presenting products for sale and allowing them to be picked up directly". The counter display box, as its name suggests, is a type of packaging that works as a support for the display of products on point-of-sale counters. In practice, it is something that has the advantage of replacing large amounts of packaging, with a focus on sustainability, and can be used in various sectors, such as food, cosmetics, pharmaceuticals and electronics.
Counter display box: practicality in plain sight
How many times have you seen display boxes in an ordinary supermarket? Those cunter display boxes that tidily contain the chocolate bars – which we enjoy as a treat; or the overflowing, colourful counter displays in front of the checkout counter at motorway service stations; for not to make you too hungry, you will certainly have spotted a display in a pharmacy. Because of their strategic location, they tend to attract your attention, and you don't even notice them.
You may not buy everything you see before your eyes, but because your curiosity (and your appetite, in some cases) has been aroused, then the display has hit the spot.
Small showcases
This is precisely the beauty of a counter display box: to be small showcases of the product in the form of practical, useful, and economical packaging. Companies are constantly looking for ways to stand out and make their mark on the market. Why? Dedicated display packaging is a valuable contribution to taking the brand to the next level.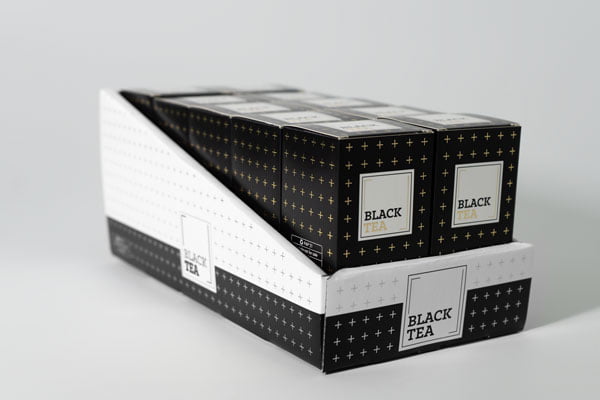 The inspiration
A counter display box is an essential element in the packaging and presentation of products in shops, fairs, and exhibitions. Here at Packly, we couldn't be caught unprepared! Our creative team worked to create ad-hoc packaging that allows products to be visibly displayed, attracting customers' attention and making items more accessible in shops.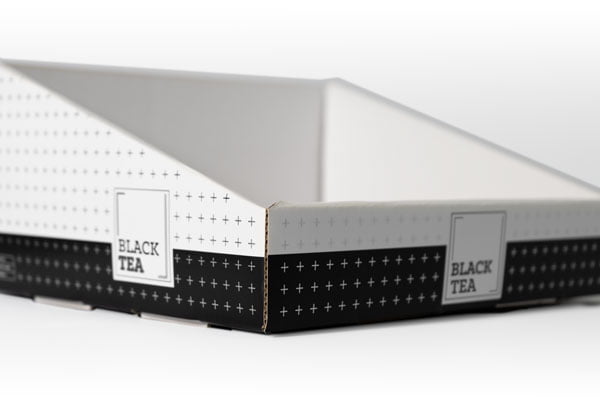 Strengths
PRESENTATION: the new counter display allows the product to be emphasized, displaying it in an attractive manner and giving customers the opportunity to see and touch it up close;
PRESENTATION AND ORDER: the counter display also serves to organize and arrange products in an orderly manner. This makes it easier for customers to search and choose because article can be arranged logically and rationally;
MARKETING: a counter display can also have a promotional function, becoming a marketing medium;
The Details
Our brand new counter display box has an elegant and clean design. A great classic: black and white. If the colors of a football team come to mind, then you should know that playing with these two contrasting opposites will certainly draw attention to the product details or branding messages.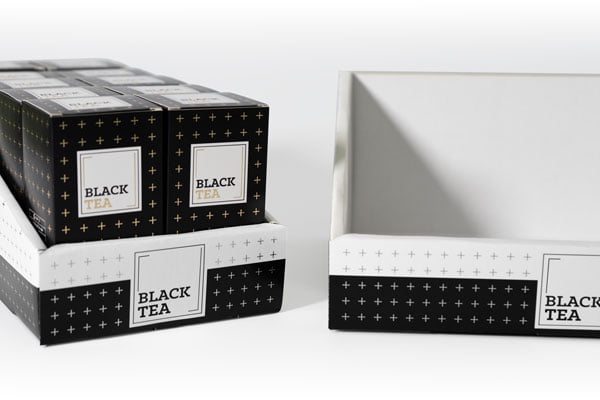 The minimal chic style
The minimal becomes chic thanks to the design, thought to create a clean and tidy aesthetic. The elegant simplicity of our display will win anyone over.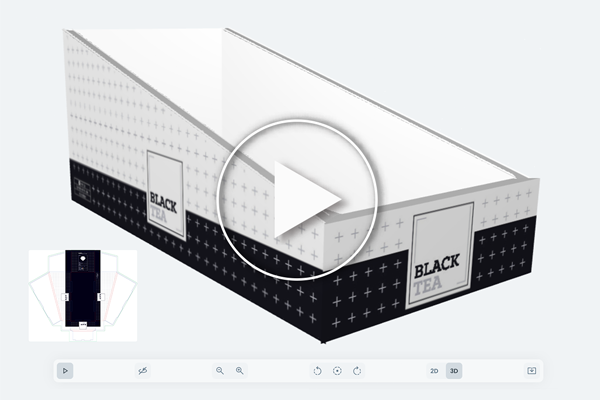 Technical information
MODEL: Counter Display box without lid
MATERIAL: E-flute + White Top
DIMENSIONS: 130x272x122mm
PRINTING: CMYK with protective varnish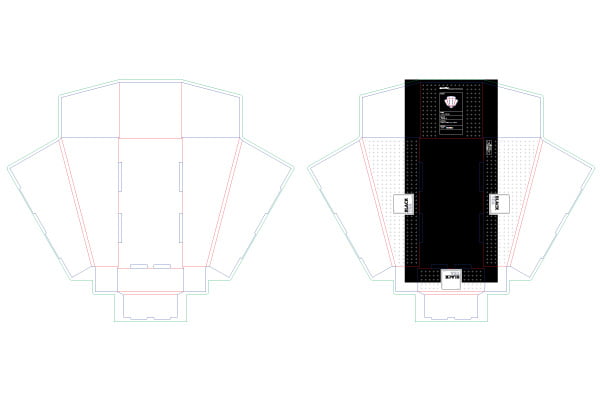 Conclusions
To summarize, a counter display box is a simple and effective alternative to showcase products. From cashiers to shelves, there are a variety of areas in which to place them and they are perfect allies for sales. Let yourself be inspired by this novelty from Packly!